Artist in Residence in Maple Ridge
Image: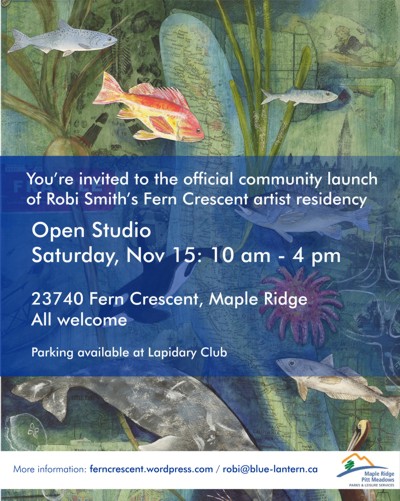 I'm thrilled to announce that I've been awarded an artist residency with the Parks and Leisure Services Commission of the District of Maple Ridge and City of Pitt Meadows.
This three-year residency will be based in Maple Ridge Park, where I'll be delivering arts programming involving the community as well as working on my own art work. The residency begins October 1. Check out my residency blog for more information.