About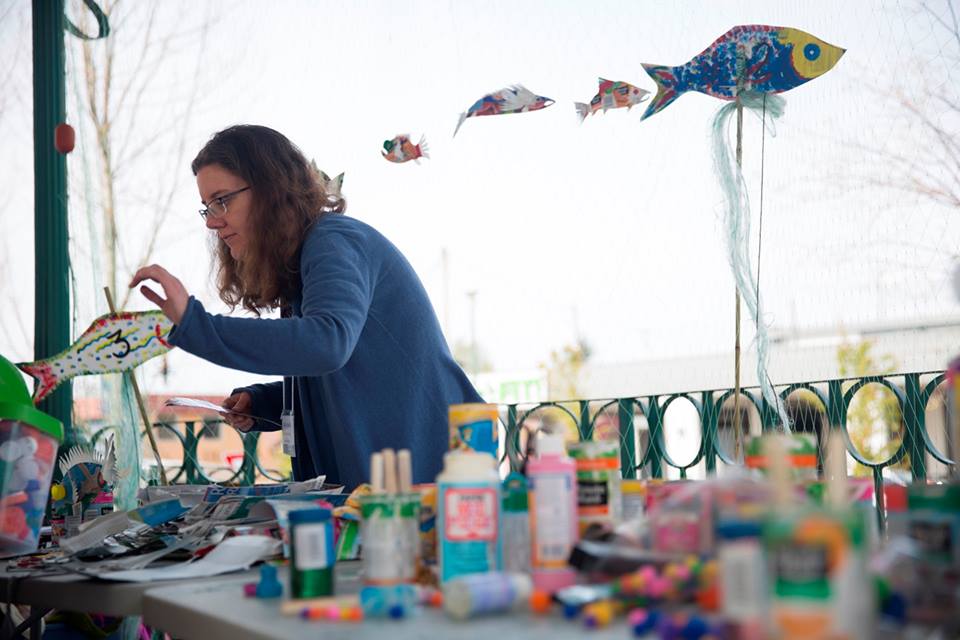 Photo: Maple Ridge Pitt Meadows Parks and Leisure Services
I'm a visual artist and writer based in Vancouver, BC (Canada), and Artist-in-Residence (2014-2017) with Maple Ridge Pitt Meadows Parks and Leisure Services. You can learn more about my residency here.
My art reflects my passion for coastal marine ecosystems and my concerns about the impacts of human activities on forest, river and ocean life. Making and sharing my art is how I spread beauty, raise awareness, and inspire others.
My artwork has been exhibited in Canada and the United States, including at the Diane Farris Gallery (Vancouver), Seymour Art Gallery (North Vancouver), The ACT Art Gallery (Maple Ridge), Britannia Art Gallery (Vancouver), Crafthouse Gallery (Vancouver), Exchanges Artist-Run Gallery (Victoria), and the Koffler Centre for the Arts (Toronto).
In 2016, I was selected to design a mural for the new BC Children's Hospital building in Vancouver. I'm creating artwork that will surround children in a forest scene as they undergo surgery while awake.
In 2012, I was awarded a commission by Vancity Credit Union to create original artwork for its redesigned South Burnaby Branch. I've received three Downtown Eastside Artist Grants, funded by the Vancouver Foundation (2013, 2011, 2009). In 2004, I received an artist fellowship from the Earthwatch Institute to create artwork about the diversity of plants, animals, birds and insects that support salmon-bearing streams in Washington State's Skagit River watershed.
I'm currently pursuing a Masters of Education degree in Arts for Social Change at Simon Fraser University in Vancouver BC.