Words to live by
My latest project stems from my feelings of overwhelm and anxiety about the results of the recent US election. I decided to refocus my attention on positive, action-oriented words in order to stay mindful of the things I can do to inspire change. The result is a series of mixed-media postcard-sized artworks that each feature one word. I'm creating 52—one for each week over the next year.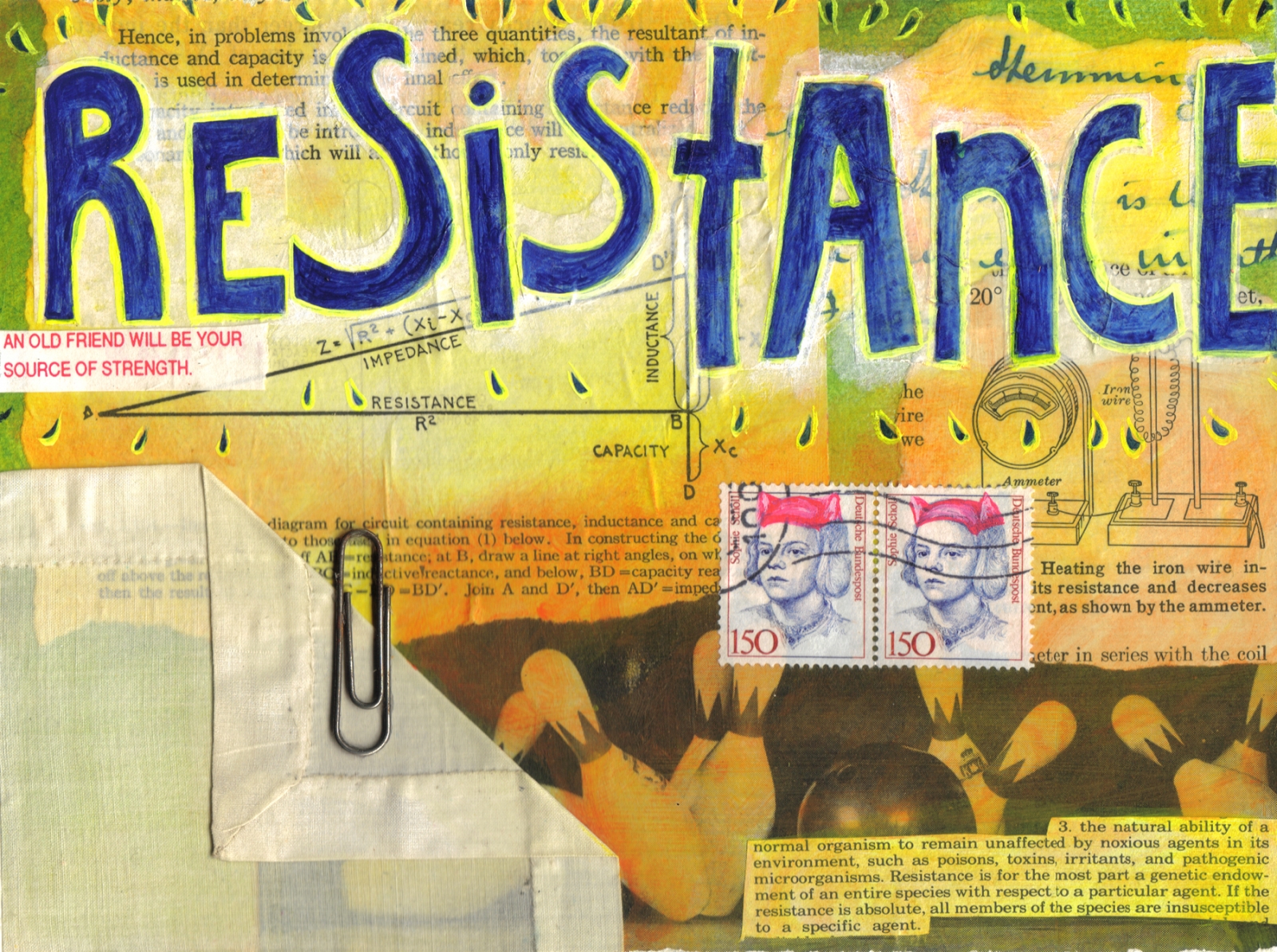 As I've been working and talking about this project with friends, it's become clear that I'm not alone in my feelings, and not the only one who might benefit from staying focused on positive action.
In order to connect with other people who would benefit from receiving the words and share them more widely, I designed a small Kickstarter campaign. For a $12 pledge, you'll receive a weekly email for 52 weeks featuring a different word to live by. Larger pledges receive postcards featuring the words in the mail. You can support the project by clicking here!
This project has evolved from merely a personal project to one that uses art as a way of inspiring positive change, building resilience, encouraging resistance to violence, protesting inequalities, spreading empathy and compassion, and just generally making our local communities (and by extension our countries) safer, more welcoming and inclusive places.
What are your words to live by?