New mural for BC Children's Hospital unveiled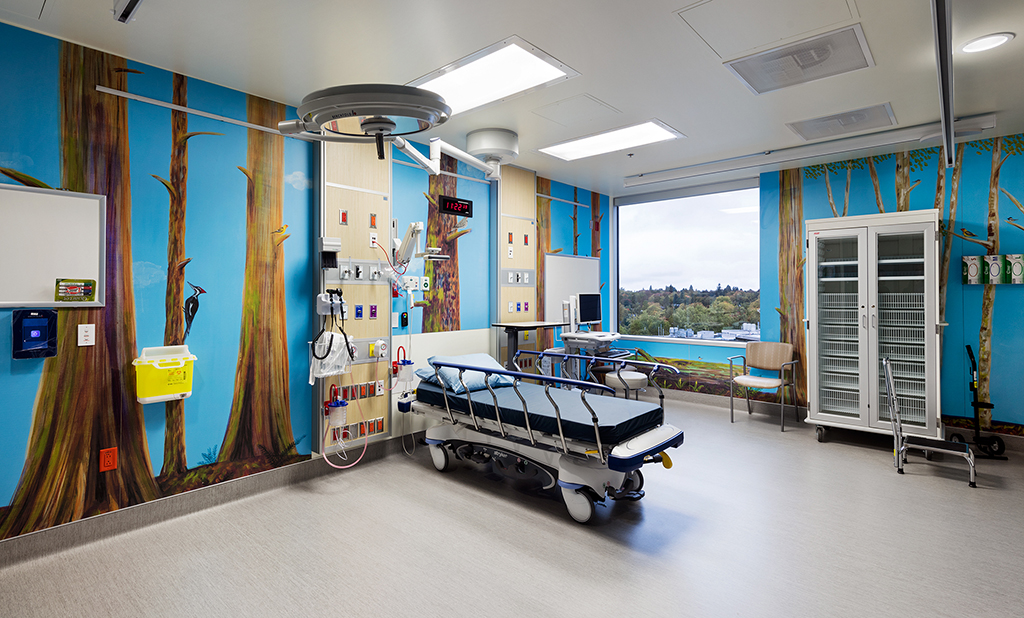 In 2016, I was honoured to be commissioned to create a narrative mural for a surgical treatment room where children will be awake during their operations.
In early October, I was honoured to be invited for a celebration and tour of the new BC Children's Hospital Teck Acute Care Centre. This new hospital is designed as a healing centre for children, with artwork covering walls, ceilings, floors, windows and filling outdoor spaces. Now that the new hospital is open, I'm thrilled to be able to share the artwork with you!